Ausbildung zum Mechatroniker (w/m/d) in Chemnitz // Ausbildungsbeginn 26.08.2020
Chemnitz

Please apply here on "MINTsax.de" with the "Apply Now" link/button at the top right.

10.10.2019
Berufsbild Mechatroniker - Mechanik + Elektronik + Informatik = Mechatronik
Als Mechatroniker*in verfügst Du sowohl über metalltechnische als auch über elektrotechnische Qualifikationen und arbeitest in der Montage und Instandhaltung von komplexen Maschinen, Anlagen und Systemen. Du montierst in der Werkstatt oder vor Ort beim Kunden im In- und Ausland vorgefertigte Module zu mechatronischen Systemen, sorgst für die Stromzufuhr, installierst Hard- und Softwarekomponenten, programmierst Anwendungen, nimmst diese in Betrieb und weist Deine Kunden in die Bedienung ein.
guter Realschulabschluss
gute Kenntnisse in Mathematik, Physik, Informatik sowie in der englischen Sprache
logisches Denkvermögen und technisches Verständnis
systematische und strukturierte Herangehensweise bei der Lösung von Problemen
Spass an neuen Herausforderungen und der Arbeit im Team
Ausbildungsbeginn: 26. August 2020
Ausbildungszeit: 3,5 Jahre
Ausbildungsort:

Theorie: Berufliches Schulzentrum für Technik
Praxis: im Unternehmen und in der Verbundausbildung mit dem Praxispartner Bildungswerkstatt Chemnitz (BWC)
Wir freuen uns auf deine Bewerbung an:
Starrag GmbH, Produktbereich Heckert
Herrn Alexander Boch
Otto-Schmerbach-Strasse 15/17
D-09117 Chemnitz
Deutschland

Tel. + 49 151 2008 4008
E-Mail: jobs@starrag.com
Brief profile of Starrag GmbH, Produktbereich Heckert
Die Starrag Group ist ein technologisch weltweit führender Hersteller von Präzisions-Werkzeugmaschinen zum Fräsen, Drehen, Bohren und Schleifen von mittleren bis grossen Werkstücken aus Metall und Verbundwerkstoffen.
Zu den Kunden zählen vor allem international tätige Unternehmen in den Zielmärkten Luftfahrt, Energieerzeugung, Transport und Industrie. Das Portfolio an Werkzeugmaschinen wird ergänzt um Technologie- und Servicedienstleistungen und ermöglicht den Kunden substantielle Produktivitätsfortschritte.
Die Produkte werden unter folgenden strategischen Marken vertrieben: Berthiez, Bumotec, Dörries, Droop+Rein, Heckert, Scharmann, SIP, Starrag, TTL, WMW.
Die Firmengruppe mit Hauptsitz in Rorschacherberg/Schweiz betreibt Produktionsstandorte in der Schweiz, Deutschland, Frankreich, Grossbritannien und Indien sowie Vertriebs- und Servicegesellschaften in zahlreichen weiteren Ländern.
Wir bieten engagierten und flexiblen Mitarbeiterinnen und Mitarbeitern umfangreiche Einstiegsmöglichkeiten und attraktive Jobs in den verschiedensten Geschäftsbereichen mit Perspektiven in Aus- und Weiterbildung sowie interessante Entwicklungsmöglichkeiten.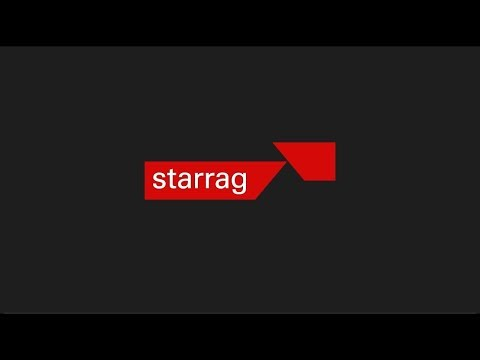 Publication date: 31-07-2019