Ausbildung zum Elektroniker für Automatisierungstechnik (m/w/d) - Dippach
Werra-Suhl-Tal

Please apply here on "MINTsax.de" with the "Apply Now" link/button at the top right.

An unserem Standort Dippach bieten wir ab 01.08.2020 eine
Ausbildung zum Elektroniker für Automatisierungstechnik (m/w/d)
Was Sie bei uns lernen
Analyse von Funktionszusammenhängen und Prozessabläufen von automatisierten Systemen
Installation elektrischer, hydraulischer und pneumatische Antriebssysteme und der Einbau von mess-, steuerungs-, und regelungstechnischer Einrichtungen
Montage von Sensorsystemen, Betriebssystemen und Netzwerken und das Verbinden dieser zu komplexen Automatisierungssystemen
Durchführung von Testläufen, Übergabe der Systeme an künftige Anwender und Bediener und Instandhaltung der Systeme
Was Sie mitbringen sollten
Mittlere Reife oder vergleichbarer Abschluss
Gute Kenntnisse in Mathe, Physik und Informatik
Grundlegendes technisches Verständnis und handwerkliches Geschick
Spaß an technischen Zusammenhängen
Sorgfältige und genaue Arbeitsweise
Hohes Maß an Neugier, Lernbereitschaft und Zuverlässigkeit
Worauf Sie sich freuen können
Awechslungsreiche Aufgaben und Einbindung in spannende Projekte
Sehr gute Ausbildungsvergütung und 30 Tage Erholungsurlaub
Langfristige Karriereperspektiven und ein breites Spektrum an Weiterbildungsmöglichkeiten
Kollegiale Stimmung und hilfsbereites Team
Betriebskantine


Dauer der Ausbildung
3,5 Jahre  
Beginn der Ausbildung
01.08.2020  
Gestalten Sie Ihre Zukunft gemeinsam mit uns!
 
Nutzen Sie Ihre Chance bei Preh Car Connect und bewerben Sie sich mit vollständigen Unterlagen über unser Online-Bewerbungsformular.
Ihr Ansprechpartner
Katharina Turnwald, Tel. +4936922217976
 
Preh Car Connect Thüringen GmbH
Berkaer Str. 37a
D-99837 Dippach 
Brief profile of Preh Car Connect GmbH
Als internationaler Automobilzulieferer für Car Infotainment steht Preh Car Connect für Innovation, Individualität und Qualität. Der Erfolg unseres Unternehmens beruht auf dem außerordentlichen Ideenreichtum unserer Ingenieure, dem gemeinsamen Know-how eines standortübergreifenden globalen Teams und der Leidenschaft, tagtäglich dafür zu sorgen, dass aus Trends und Ideen innovative Produkte entstehen. Als erfolgreiche mittelständische Arbeitgebermarke bieten wir attraktive Einstiegsmöglichkeiten an unseren verschiedenen internationalen Standorten auf jedem Level.
Überzeugen Sie sich selbst und finden Sie bei uns den passenden Job. Sie bringen Ihr Fachwissen gern praktisch ein? Dann sind Sie bei Preh Car Connect genau richtig. Wir bieten Ihnen spannende Herausforderungen rund um unsere innovativen technischen Produkte, eine leistungsgerechte Vergütung und individuelle Weiterbildungsmöglichkeiten. Bei uns stimmt nicht nur die Technik – wir bieten Ihnen auch ein familiäres Klima in einem internationalen Umfeld – beste Karriereaussichten inklusive.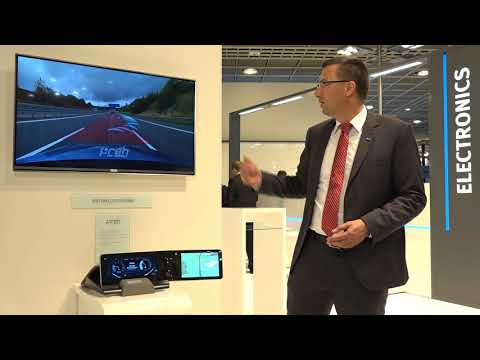 Publication date: 11-01-2020