Werkstudent Softwaretest - Entertainment (m/w/d) in Dresden
Dresden

Please apply here on "MINTsax.de" with the "Apply Now" link/button at the top right.

Für unseren Standort Dresden suchen wir dich zur Verstärkung unseres Teams.
Deine Aufgaben
Wir verantworten als Team den Test und die Absicherung von Media-, Audio- und Radiokomponenten komplexer Infotainment- und Connectivity-Systeme, die in unserem R&D Headquarter in Dresden für namhafte Automotive-Kunden entwickelt werden. Unser Aufgabengebiet erstreckt sich von automatisierten Software-Komponenten-Tests in CI-Pipelines über manuelle Tests in Hardware-In-The-Loop-Prüfständen bis hin zu Testfahrten mit seriennahen Fahrzeugen.

Für folgende Themen suchen wir Unterstützung:
Unterstützung im Radio/Media-Test
Unterstützung im Entwurf von Testfällen und Testautomatisierung
Durchführung von Software- und Systemtests
Testfahrten
Deine Qualifikationen
Student eines technischen Studiengangs, vorzugsweise Informatik, Automatisierungstechnik, oder eines anderen technischen Studiengangs
besondere Affinität für SW-Entwicklung und SW-Test in Automotive-Projekten
Teamfähigkeit und Fähigkeit selbständigen Arbeiten
Schnelle Auffassungsgabe und strukturierte Arbeitsweise
Sehr gute Deutsch- und Englisch-Kenntnisse
Sehr gutes technisches Verständnis
Führerschein
Vorteilhaft: Kenntnisse Programmierung in Python oder C#
Vorteilhaft: Kenntnisse Nachrichtentechnik (Messtechnik, Signalverarbeitung)
Wir bieten Dir
praktische Anwendung Deines theoretischen Know-How und einen attraktiven und spannenden Arbeitsalltag
Unterstützung beim Verfassen Deiner Abschlussarbeit
Chance auf Festeinstellung
Benefits wie Firmenmitgliedschaft Fitnessstudio, Teamevents und Sommerfest
Versorgung im Mitarbeiterrestaurant
Fahrrad – und Fahrzeugparkplätze
Deine Bewerbung
Nutze die Chance bei JOYNEXT und bewirb dich mit vollständigen Unterlagen und unter Angabe des JobCodes, deiner Gehaltsvorstellung und des möglichen Eintrittstermins über unsere E-Mail jobs.dresden@joynext.com.


JobCode: 96/21
Dein Ansprechpartner
Philipp Bänsch, Tel. 0351/45355-6614
 
JOYNEXT GmbH
Gewerbepark Merbitz 5
D-01156 Dresden
Brief profile of JOYNEXT GmbH
Als internationaler Automobilzulieferer für Car Infotainment steht JOYNEXT für Innovation, Individualität und Qualität. Der Erfolg unseres Unternehmens beruht auf dem außerordentlichen Ideenreichtum unserer Ingenieure, dem gemeinsamen Know-how eines standortübergreifenden globalen Teams und der Leidenschaft, tagtäglich dafür zu sorgen, dass aus Trends und Ideen innovative Produkte entstehen. Als erfolgreiche mittelständische Arbeitgebermarke bieten wir attraktive Einstiegsmöglichkeiten an unseren verschiedenen internationalen Standorten auf jedem Level.
Überzeugen Sie sich selbst und finden Sie bei uns den passenden Job. Sie bringen Ihr Fachwissen gern praktisch ein? Dann sind Sie bei JOYNEXT vormals Preh Car Connect genau richtig. Wir bieten Ihnen spannende Herausforderungen rund um unsere innovativen technischen Produkte, eine leistungsgerechte Vergütung und individuelle Weiterbildungsmöglichkeiten. Bei uns stimmt nicht nur die Technik – wir bieten Ihnen auch ein familiäres Klima in einem internationalen Umfeld – beste Karriereaussichten inklusive.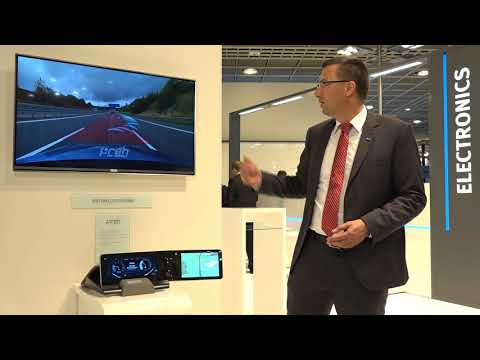 Publication date: 28-04-2021