Project Lead Module Reliability (f/m/d) in Dresden
Dresden

Please apply here on "MINTsax.de" with the "Apply Now" link/button at the top right.

Excellent future technology looks for dynamic pioneers
Thin, lightweight, flexible and ultra green - the future of solar technology is in organic photovoltaics. Based in Dresden, Heliatek GmbH, is the world's leading company for flexible, organic photovoltaics for integration into various building materials. We are in the transition process from being a pure technology development organization to industrial manufacturing company. For this reason, we are looking for dedicated solar pioneers who are ready to break new ground. Heliatek currently employs around 220 people at its locations in Dresden and Ulm. To support our team in Dresden, we are looking for:
Project Lead Module Reliability (f/m/d)
Your Tasks:
Project lead with the goal for an ongoing, cross-departmental, effort to improve product reliability
Project planning, monitoring of measures as well as regular reporting to the management are part of your tasks as well as the supervision of the colleagues working in the project
Furthermore, you define and measures and work packages that contribute to the achievement of project goals
In addition, together with the colleagues working on the project you analyze, understand and eliminate influencing factors that limit our product's reliability
Your Profile:
You have a degree in technical/scientific studies
In project management, you have several years of experience as a leader of interdepartmental projects
You have extensive knowledge & experience using exploratory data analysis tools such as JMP and use them confidently
A high level of analytical thinking combined with the curiosity to get to the bottom of errors and their causes belong to your strengths
You enjoy interdisciplinary work and are also characterized by intercultural competence, teamwork skills and above-average communication skills
Ideally, you are also an expert in the field of photovoltaics or organic electronics
Your level of the German language is at least B1, both written and spoken
Benefits:
With the job ticket, you can reach your workplace just as easily by public transport connection as via the direct motorway connection including our free company parking lot. The communication style in our collegial, international team is reflecting our flat hierarchy. You can spend your breaks with the drinks provided free of charge (water, tea and coffee from our fully automatic coffee machine) and the fruit/vegetables on offer in our spacious canteen, e.g. while playing table football.
At the annual staff events, you can exchange ideas with over 210 colleagues on how you will spend your 28 days of vacation or what you will do on the next team day.
Your permanent employment contract includes a bonus payment and with flexible working hours and the possibility of a home office, you can assure an optimal work-life balance.
We also think about your future and are happy to support your company pension scheme.
Brief profile of Heliatek GmbH
Als weltweiter Technologieführer im Bereich der organischen Photovoltaik (OPV) arbeiten wir daran, die solare Zukunft nachhaltig mitzugestalten. Wir haben den Wandel von der reinen Technologieentwicklung hin zur industriellen Serienproduktion vollzogen und sehen weltweit ein riesiges Potenzial für unsere Produkte. Für unseren Hauptsitz und Produktionsstandort Dresden sowie unseren Standort in Ulm suchen wir engagierte Solarpioniere, die bereit sind neue Wege zu beschreiten und unser Wachstum mit voranzutreiben. 
Starte mit uns in eine grünere Zukunft!
Wir elektrisieren die Welt mit unseren neuartigen, innovativen und nachhaltigen Solarfolien. An unserem Firmensitz in Dresden produzieren wir in einem einzigartigen Rolle-zu-Rolle Herstellungsverfahren die weltweit erste wirklich grüne Solartechnologie.
Unsere Folien erschließen unseren Kunden weltweit durch Flexibilität, Leichtigkeit und eine einfache Installation völlig neue Anwendungsmöglichkeiten.
Du bist auf der Suche nach einer neuen Herausforderung?
Dann sei dabei und werde ab sofort Teil der Heliatek-Erfolgsstory!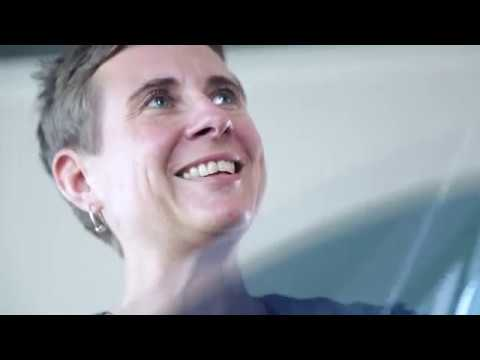 Publication date: 23-07-2021