Professional
Ottendorf-Okrilla bei Dresden
Zerspanungsmechaniker im Anlagenbau (m/w/d) - Ottendorf-Okrilla bei Dresden
Ottendorf-Okrilla

Please apply here on "MINTsax.de" with the "Apply Now" link/button at the top right.

Automatisch abgedunkelte Spiegel, kratzfeste Brillengläser, funktionale Handydisplays mit Gesichtserkennung – hättest Du gedacht, dass Technologien zur Herstellung dieser Produkte in Ottendorf-Okrilla bei Dresden entwickelt werden? Jetzt weißt du es!
FHR ist besonders. Bei uns werden Vakuumanlagen zur Herstellung verschiedenster Oberflächen entwickelt und gefertigt. Hierfür arbeiten viele clevere Köpfe zusammen – Prozessingenieure, Konstrukteure, Mechaniker, Elektriker, Softwareingenieure, Betriebswirtschaftler … insgesamt sind wir etwa 150 Mitarbeitende, welche an der Entstehung unserer Anlagen und Verbrauchsmaterialien beteiligt sind.
Für den Bau unserer Sonderanlagen suchen wir ab sofort einen:
Zerspaner (m/w/d)
Deine Perspektiven:
Ein spannender & abwechslungsreicher Arbeitsbereich im High-Tech-Umfeld
Raum für eigene Ideen
Kollegialer Zusammenhalt
Flache Hierarchien mit Austausch auf Augenhöhe
Eine langfristige Anstellung
Flexible Arbeitszeiten
Attraktive Benefits:

Kantine am Standort
betriebliche Altersvorsorge
Kita-/Hort-Zuschuss
Fahrradleasing
Deine Aufgaben bei uns:
Fertigung und Änderung von Teilen auf Basis vorliegender technischer Zeichnungen auf unseren konventionellen Dreh- und Fräsmaschinen
Selbständige Festlegung der eingesetzten Zerspanungsparameter und Werkzeuge
Tägliche Maschinenreinigung und kleine Wartungsarbeiten an Maschinen
Einfache Montagearbeiten
Dein Know How:
Erfolgreich abgeschlossene Ausbildung zum Zerspanungsfacharbeiter (Drehen/Fräsen), Werkzeugmechaniker oder eine vergleichbare Ausbildung
Berufserfahrungen im technischen Bereich und handwerkliches Geschick
Lesen und Verstehen von Fertigungsunterlagen
Bereitschaft auch im 2-Schicht-System zu arbeiten
Selbstständiges und eigenverantwortliches Arbeiten und Spaß an der Zusammenarbeit in einem motivierten Team
Neugierig geworden? Dann lass uns miteinander ins Gespräch kommen, wir freuen uns darauf, Dich kennenzulernen.
FHR Anla­gen­bau GmbH
Am Hügel 2, 01458 Otten­dorf-Okrilla
Tel.: 035205 520-15
Ansprech­part­ne­rin: Doreen Gick
Zerspaner, Vakuum, Zerspanung, Mechaniker, Handwerk, Mechanik, Anlagenbau, Werkzeug, Fräsen, MINTsax.de, Empfehlungsbund
This Job resp. positions as 'Zerspanungsmechaniker im Anlagenbau (m/w/d)' is vacant in following addresses: 01458 Ottendorf-Okrilla bei/in Bautzen in Sachsen.
Brief profile of FHR Anlagenbau GmbH
FHR ist ein mittelständisches Unternehmen, das weltweit individuelle maßgeschneiderte Systemlösungen für Vakuumbeschichtungsanlagen und Vakuumprozesstechnologie anbietet. Dabei liefern wir unseren Kunden umfassende Lösungen, wie Beratung, Anlagenentwicklung, Anlagenbau, Prozessentwicklung und den zugehörigen Service. Qualität, Kompetenz und Fairness sehen wir als wichtige Bausteine in der Zusammenarbeit mit unseren Partnern wie auch mit unseren Mitarbeitern.
Die FHR Anlagenbau wurde von einer Gruppe Dresdener Ingenieure mit langjähriger persönlicher Erfahrung in der Dünnschichttechnik 1991 gegründet und beschäftigt heute 155 Mitarbeiter am Standort Ottendorf-Okrilla vor den Toren Dresdens.
Bei uns arbeiten Sie gemeinsam mit Experten an kundenindividuellen Anlagen für Vakuumprozesstechnologie. Jede Sonderanlage ist eine Innovation. Dabei unterstützen uns Maschinenbau Konstrukteure, SPS-Programmierer, Mechaniker, Elektriker, Mechatroniker, Vertriebler, Technologen und kaufmännischen Mitarbeiter. Unsere Mitarbeiter schätzen die gute Unternehmenskultur, Familienfreundlichkeit und jederzeit fairen Umgang miteinander.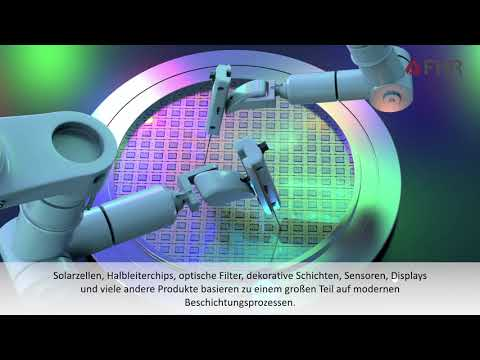 Publication date: 24-01-2023