Professional
Freiberg
Elektroniker (m/w/d) in Freiberg
Freiberg

Please apply here on "MINTsax.de" with the "Apply Now" link/button at the top right.

Anforderungen:
Montage und Verdrahtung von elektrischen Komponenten und Schaltschränken
Messgeräteaufbau
Inbetriebnahme und Tests
Zuarbeit bei der Erstellung von Leiterplattenlayouts
Einhaltung der Qualitätskriterien und lückenlose Dokumentation
Mitarbeit Planung von Schaltplänen
Fehleranalyse und -behebung
Voraussetzungen:
abgeschlossene Ausbildung als Elektroniker, Techniker für Elektrotechnik oder artverwandte Berufsabschlüsse
sicher im Umgang mit Mess- und Prüfgeräten
Elektronikkenntnisse in der Steuerungstechnik
Sicherer Umgang mit einschlägigen Richtlinien und Normen
sorgfältige, selbständige und systematische Arbeitsweise
analytisches Denkvermögen
Qualitätsbewusstsein
Erfahrung im Umgang mit ERP Systemen wünschenswert
Engagement und Teamfähigkeit
freundliches und offenes Auftreten
Wir bieten Ihnen:
Mitarbeit in einem professionellen und dynamischen Team
Flache Strukturen und ein hohes Maß an selbstständiger Arbeitsgestaltung
Möglichkeit zur ständigen Verbesserung der eigenen Qualifikation
Teamgeist und eine angenehme Arbeitsatmosphäre
Einen sicheren Arbeitsplatz mit marktgerechter Vergütung
Flexible Arbeitszeiten
Wir sind ein am Markt etabliertes Unternehmen mit ca. 60 Mitarbeitern. Zu unseren Kernaufgaben zählt die Entwicklung und Fertigung hoch spezialisierter Messgeräte für die Branchen der Mikroelektronik, Photovoltaik, Halbleiterindustrie, chemischen Industrie und Medizintechnik.
Besetzungsdatum: ab sofort
Möchten Sie diese Chancen für sich nutzen?
Wir freuen uns auf Ihre aussagekräftige Bewerbung, bevorzugt per E-Mail unter: jobs@freiberginstruments.com
Elektronik, Gerätebau, Mikroelektronik, Steuerungstechnik, Freiberg, Chemnitz, Bautzen, Dresden, Leipzig, MINTsax.de, Empfehlungsbund
This Job resp. positions as 'Elektroniker (m/w/d)' is vacant in following addresses: 09599 Freiberg bei/in Mittelsachsen in Sachsen.
Brief profile of Freiberg Instruments GmbH
Freiberg Instruments ist ein Technologieschmiede für Spezialmesstechnik, unter anderem mit Produkten zur elektrischen Charakterisierung von Halbleitern, Datierung von Mineralen und Spinresonanztechniken. Wir sind Grenzgänger zwischen Wissenschaft und technisch machbaren. Zu unseren Kunden auf sechs Kontinenten zählen Konzerne und Universitäten, wie die NASA, Stanford University oder Yale.
Sie haben ein Studium im Bereich Nachrichtentechnik, Elektrotechnik, Mechatronik, Informatik oder Ähnliches absolviert? Oder sind Staatlich geprüfter Elektrotechniker, Mechatroniker, Technischen Assistent und suchen eine Stelle? Bei uns arbeiten Sie an internationalen Projekten zu:
Produkten an der Grenze des physikalisch-technisch Machbaren
Vorbereitung von NASA Projekten zur Exploration Mars-Nordlandeplatz
qualitätskontrolle von Halbleitern der übernächsten Generation 450mm Silizium Wafer
Datierung archeologischer und geologischer Proben
Spezialmesstechnik für Life Science und chemische Anwendungen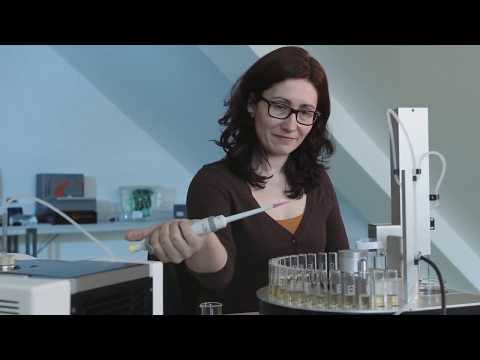 Spheres of competence
apprenticeshipPhotovoltaicsR&DmaterialengineerstudiesElectrical engineering
Job
Traineeships and apprenticeships
Internship • Freiberg
19-01-2017
Internship • Freiberg
19-01-2017
Publication date: 08-10-2021