Halle (Saale) and Leipzig
Werkstudent Technische Redaktion (w/m/d) in Halle (Saale) and Leipzig
Halle (Saale) and Leipzig

Please apply here on "MINTsax.de" with the "Apply Now" link/button at the top right.

Die Twinner© Group sucht ab sofort einen Werkstudenten (w/m/d) für die Technische Redaktion in Halle (Saale)/Leipzig/Remote.
Twinner© ist ein stark disruptives Automotive-Startup. Twinner© produziert digitale Twinns© von Fahrzeugen. Die Qualität ist bahnbrechend, sodass Entscheidungen getroffen werden können, ohne das Auto jemals physisch gesehen zu haben. Dies umfasst den Handel, die Versicherung, die Finanzierung, die Inspektion, die Bewertung und den Umzug von Autos. Twinner© bringt Transparenz und Vertrauen in Autotransaktionen. Dies verändert die Mechanik der gesamten Branche. Wir sind weithin als führender Branchen Disruptor anerkannt (z. B. von PriceWaterhouseCoopers, Digital Insurance Agenda, Deutsches Fernsehen Galileo (Pro7), Autobild). Zu unseren Kunden zählen weltweit bekannte Marken aus dem Automobil-Ökosystem sowie Händler, OEMs, Marktplätze usw. Wir sind europaweit tätig und expandieren ins Ausland.
Die Twinner© Gruppe besteht aus über 150 Teammitgliedern in vier Büros (Halle/Saale - Headquarter, Leipzig, Berlin, Budapest). Wie in jedem modernen Technologieunternehmen findest Du ein leistungsfähiges, ehrgeiziges und dynamisches Arbeitsumfeld vor.
Technische Redaktion Twinner
Das Team der Technischen Redaktion bildet dokumentationsseitig die Schnittstelle zwischen der Produktentwicklung und den Kunden und Partnern. Daher ist eine enge Zusammenarbeit mit dem technischen und fachlichen Produktmanagement und ein steter Austausch mit der Entwicklung, Fertigung und dem Betrieb unerlässlich, um zielgruppengerechte und leicht verständliche Inhalte zu generieren und publizieren.
Deine Aufgaben
Als Werkstudent Technische Redaktion (w/m/d) arbeitest Du an der Erstellung und Pflege von zielgruppengerechten Produktdokumentationen zur Nutzung durch Kunden, Anwender oder externe Partner gemäß den geltenden Normen.
Du unterstützt das Team bei den folgenden Aufgaben:
Erstellung und Pflege technischer Dokumentationen, wie zum Beispiel Betriebs- und Benutzerhandbücher, Installations- und Wartungsbeschreibungen sowie Release Notes
Erstellung von Informations- und Konzeptgrafiken sowie Video Tutorials zur Veranschaulichung von Verfahren, Konzepten und anderen Informationen in der Produktinformation
Zusammenarbeit mit Experten aus verschiedenen Abteilungen wie Hardware- und Softwareentwicklung, Produktmanagement, Marketing, Customer Support und Service
Pflege und Erweiterung der Terminologiedatenbank und des Firmenglossars
Das bringst Du mit
Studium der Technische Redaktion, Informationsdesign und Medienmanagement oder ähnliches (mind. das 1. Semester abgeschlossen)
Sicherer Umgang mit MS Office und Adobe CC (vor allem InDesign/Photoshop/Illustrator)
Grundlegendes Verständnis für technische Entwicklungen und Produkte (Hardware, Software)
Strukturierte und multidisziplinäre Arbeitsweise
Ausgezeichnete organisatorische Fähigkeiten
Sehr gute Kommunikationsfähigkeiten in Deutsch und Englisch, sowohl schriftlich als auch mündlich
Kreativität und ein Gespür für Bild und Design mit Liebe zum Detail
Interesse an neuen Technologien und Tools
Erfahrung in der Erstellung von Videos Tutorials ist ein Plus sowie die sichere Nutzung von Atlassian Tools wie Jira und Confluence
Benefits
Abwechslungsreiche und herausfordernde Aufgaben in einem international ausgerichteten Unternehmen auf Wachstumskurs
Modernes und dynamisches Arbeitsumfeld mit persönlichem Gestaltungsspielraum
Ein engagiertes und humorvolles Team mit internationalen Kollegen, Kunden und Partnern
Der spezifische Onboardingplan und ein Mentor erleichtern den Einstieg
Home-Office nach Vereinbarung
Vereinbarkeit von Studium und Arbeit, sowie Unterstützung bei relevanten Studieninhalten
Individuelle Weiterentwicklung Deiner beruflichen und persönlichen Skills
Gut finanziertes Unternehmen mit einer langfristigen Vision
Bewerber/innen jeglichen Geschlechts, Religionen, Kulturen und Alters sind bei uns gleichermaßen willkommen.
Haben wir Dein Interesse geweckt? Dann sende uns Deine Unterlagen inkl. dem gewünschten Starttermin per Mail, Xing oder LinkedIn. Wir freuen uns auf Dich. Du hast Fragen an uns? Dann komme gern auf uns zu.
Kontakt:
Annett Schmidt
Senior Executive Recruiting Manager
+49 172 6330 513
jobs@twinner.com
www.twinner.com
Bachelor, Master, technical editing, Technische Redaktion, Working Student, Werkstudent, Automobil, Mechanik, Auto, MINTsax.de, Empfehlungsbund
This Internship resp. apprenticeship as 'Werkstudent Technische Redaktion (w/m/d)' is vacant in following addresses: 06112 Halle (Saale) bei/in Saalekreis in Sachsen-Anhalt and 04179 Leipzig in Sachsen.
Brief profile of Twinner Group
Twinner© is a deeply disruptive automotive startup. Twinner© produces Digital Twinns© of cars. The quality is truly game changing that decisions can be made without ever physically seeing the car. This includes trading, insuring, financing, inspecting, valuating and moving cars. Twinner© brings transparency and trust to automotive transactions. This changes the mechanics of the entire industry. We are widely recognized as a leading industry disruptor (e.g. by PriceWaterhouseCoopers, Digital Insurance Agenda, German TV Galileo (Pro7), Autobild).  
Our clients include globally known brands from the automotive ecosystem like dealers, OEMs, marketplaces etc. We are operating in Europe and are expanding abroad. The Twinner© Group consists of over 150 team members in 4 offices (Halle/Saale, Leipzig, Berlin, Budapest). As in any modern technology company you will find an empowering, ambitious and dynamic work environment.  
Wir suchen Kandidaten, die die Zukunft der Automobilbranche mitgestalten wollen und Digitalisierung leben. Jeder Mitarbeiter kann bei uns seine eigenen Ideen ins Unternehmen und die Prozesse einbringen. Bei Interesse freuen wir uns über Deinen Lebenslauf und Zeugnisse.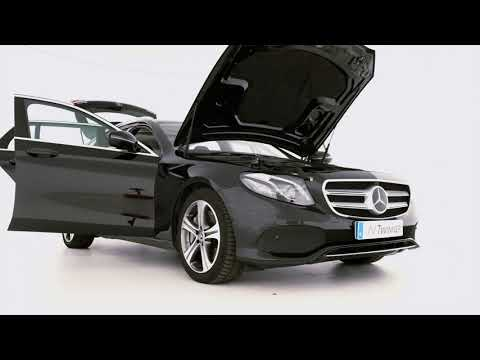 Spheres of competence
studiesqualityengineertraineeprojectmanagerC++
Job
Traineeships and apprenticeships
Halle (Hybrid)
13 days ago
Publication date: 18-01-2022