Dresden (Hybrid)
Senior RF / Microwave Ingenieur/in (m/w/d) in Dresden
Dresden

Please apply here on "MINTsax.de" with the "Apply Now" link/button at the top right.

At NI's R&D Center in Dresden, we are looking for an RF / microwave engineer on senior level with expertise and passion for
RF calibration
, measurements, and system integration.
The ideal candidate should bring multi-year industry background in this field as well as a track record of innovative implementation work. Interest in broadening your skill set in RF network analysis as well as enthusiasm for working on latest RF technologies and measurement instruments is needed to be successful in this role.
Your Responsibilities
Develop robust state-of-the-art RF vector correction concepts, calibration routines and their hardware implementation, taking uncertainty terms, execution times and customer requirements into consideration 
Closely interact and align with the RF hardware and instrument development teams on suitable hardware architectures and calibration methods
Advocate for advanced RF measurement science over multiple functional organizations and teams and provide guidance for development and research roadmaps
Drive knowledge sharing within the team
Analyze and resolve technical issues while working closely with many functional organizations such as system design, device engineering, production engineering, and our innovation teams
Your Qualifications
Required Qualifications:
Master of Science / Dipl.-Ing., or PhD degree in Electrical Engineering or similar with emphasis on RF, and 5+ years of industry or applied research work experience
Proven project execution and innovation background
Expertise in linear and non-linear RF measurements and multi-port network analysis, especially in Vector Network Calibration
Fundamental knowledge of RF measurement instruments such as Vector Network Analyzer, Signal Generator, and Signal Analyzer
Excellent communication and presentation skills
Ability to cultivate networks and connect people
Fluency in English
Preferred Qualifications:
Knowledge in traceable RF measurements
Background in measurement uncertainties, the underlying effects as well as their reduction
Your Benefits
Challenging and practice-oriented work
Development of top-notch technologies for the next decade
Outstanding opportunities for career and personal growth in a multinational company
Competitive compensation and benefits package that includes profit sharing and employee stock plans
Structured onboarding program and mentorship
Positive environment for your work
Cooperative and supportive teammates
Open door policy
Flexible working hours
Please submit the following documents along with your application:
Brief motivation letter
CV/resume
Degrees and transcripts of records from your studies
If available: letters of recommendation / reference letters
RF, HF, microwave, Vector Network, Kalibrierung, Elektrotechnik, Hochfrequenztechnik, Calibration, Messtechnik, Measurements, MINTsax.de, Empfehlungsbund
This Job resp. positions as 'Senior RF / Microwave Ingenieur/in (m/w/d)' is vacant in following addresses: 01099 Dresden in Sachsen.
Brief profile of National Instruments Dresden GmbH
National Instruments (NI) ist ein Vorreiter auf dem Gebiet rund um die Technologien der Mess- und Automatisierungstechnik und stellt Ingenieuren und Wissenschaftlern Systeme zur Verfügung, mit denen sie schneller produktiv, innovativ und kreativ arbeiten können.
Der Dresdner NI-Standort beschäftigt sich mit Themen im Bereich des Mobilfunks. Ein besonderer Fokus liegt dabei auf der Entwicklung von Hard- und Software, die sowohl zum Testen als auch zum Messen von 5G Kommunikationssystemen eingesetzt wird.
Mit anderen Worten: NI Dresden gestaltet die Zukunft der drahtlosen Kommunikation mit.
Ob als Student*in oder Professional: wir entwickeln Zukunftstechnologien und freuen uns immer über Talente aus den Bereichen Elektrotechnik und IT mit Leidenschaft für drahtlose Kommunikation, insbesondere für 5G und 6G. Wenn Du einen Arbeitsplatz to grow suchst, mit familiärer Atmosphäre, multinationalem Flair, vielen Entwicklungsmöglichkeiten und nicht zuletzt spannenden Aufgaben, dann bist Du bei uns genau richtig.
Let's Engineer Ambitiously!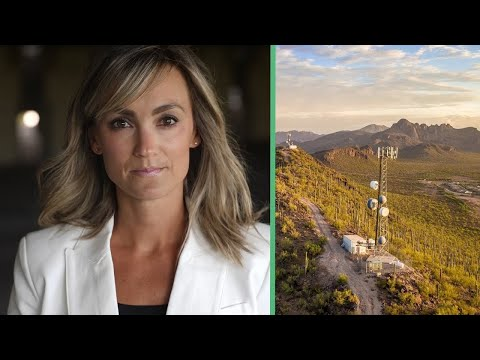 Spheres of competence
SimulationLabVIEWR&DMeasurementC++studiesTelecommunicationsprojectmanagementElectrical engineering
Job
Dresden (Hybrid)
9 days ago
Traineeships and apprenticeships
Dresden (Hybrid)
4 days ago
Dresden (Hybrid)
4 days ago
Publication date: 16-06-2022