Professional
Berlin
up to 30 days of vacation
Customer Advisor (w/m/d) Twinner Station in Berlin
Berlin

Please apply here on "MINTsax.de" with the "Apply Now" link/button at the top right.

Die Twinner© Group sucht ab sofort einen Customer Advisor (w/m/d) für unsere Twinner Station in Berlin.
Twinner© ist ein stark disruptives Automotive-Startup. Twinner© produziert digitale Twinns© von Fahrzeugen. Die Qualität ist bahnbrechend, sodass Entscheidungen getroffen werden können, ohne das Auto jemals physisch gesehen zu haben. Dies umfasst den Handel, die Versicherung, die Finanzierung, die Inspektion, die Bewertung und den Umzug von Autos. Twinner© bringt Transparenz und Vertrauen in Autotransaktionen. Dies verändert die Mechanik der gesamten Branche. Wir sind weithin als führender Branchen Disruptor anerkannt (z. B. von PriceWaterhouseCoopers, Digital Insurance Agenda, Deutsches Fernsehen Galileo (Pro7), Autobild). Zu unseren Kunden zählen weltweit bekannte Marken aus dem Automobil-Ökosystem sowie Händler, OEMs, Marktplätze usw. Wir sind europaweit tätig und expandieren ins Ausland.
Die Twinner© Gruppe besteht aus über 150 Teammitgliedern in vier Büros (Halle/Saale - Headquarter, Leipzig, Berlin, Budapest). Wie in jedem modernen Technologieunternehmen findest Du ein leistungsfähiges, ehrgeiziges und dynamisches Arbeitsumfeld vor.
Als Customer Advisor (w/m/d) stehst du für einen einzigartigen Kundenservice in unserem Flagshipstore und agierst als Markenbotschafter. Neben der Beratung und dem Rundum-Sorglos-Paket für Twinner Fans, Kunden und Partner sorgst für einen reibungslosen Ablauf im Tagesgeschäft und bist ein wichtiger Teil unserer Crew, die auf dich zählt. Benefit: Du hast die einmalige Chance, Oldtimer, Luxusautos und rare Automobil-Modelle live erleben zu können.
Dein Aufgabenbereich
Du verantwortest den sicheren Betrieb des Twinners (Car Scanning Technology) und die reibungslosen Fahrzeug-Digitalisierungen in unserer Twinner Station
Du empfängst unsere Kunden und Gäste, begleitest sie während der Scan-Vorgänge und sorgst für ein einmaliges Twinner-Erlebnis
Du hast ein Auge auf den Gesamtzustand des Flagship Stores und unterstützt unser großartiges Twinner Station Team bei allen zu erledigenden Aufgaben, unter anderem auch aus den Bereichen Marketing und Eventmanagement
Dein Profil
Du kannst eine erfolgreich abgeschlossene Berufsausbildung im z.B. technischen Bereich oder in einem stark service-orientierten Berufsbereich vorweisen
Du hast großes Interesse an Automotive und bist ein Auto-Enthusiast, hast sogar Benzin im Blut
Gewissenhaftes Denken und Handeln im Umgang mit Fremd- und Betriebseigentum
Stark ausgeprägte Service-Mentalität und Kommunikationstalent
Begeisterung für innovative und zukunftsträchtige Hightech-Produkte
Sehr gute Deutschkenntnisse in Wort und Schrift
Führerschein Klasse B
Benefits
Interessantes Aufgabenfeld im Car Scanning Bereich in unserem einzigartigen Flagship Store in Berlin
International ausgerichtetes, gut finanziertes Unternehmen auf Wachstumskurs
Die Chance, an Prozessen mitzugestalten und innovatives Arbeiten umzusetzen
Die Arbeit an einem Hightech-Produkt State-of-the-Art
Wir bieten unseren Mitarbeitern verschiedene Benefits wie bspw. interessante, auch abteilungsübergreifende Weiterbildungsprogramme (Peer-Learning), Prepaid VisaCard und diverse Boni
Ankommen im Unternehmen: ein sinnvoller Onboardingplan, hilfreiche Tools und ein Mentor erleichtern Dir den Einstieg bei uns
Eine freundliche, offene Teamkultur, ein faires und achtsames Miteinander sowie internationale Kollegen und Partner
Du möchtest unser/e zukünftige/r Twinnerianer/in werden? Dann bewirb Dich gern via email, xing oder Linkedin mit Angabe Deines Gehaltswunsches und frühestmöglichen Eintrittstermins. Du hast Fragen zur Stelle und dem Unternehmen? Kontaktiere uns einfach und empfehle uns:
Annett Schmidt
Senior Executive Recruiting Manager
Email: jobs@twinner.com
Phone: +49 172 6330 513
Automotive, Sensor, Fahrzeug, Automobil, Auto, Berufsausbildung, Ausbildung, Entwicklung, Servicetechniker, Elektrotechniker, MINTsax.de, Empfehlungsbund
This Job resp. positions as 'Customer Advisor (w/m/d) Twinner Station' is vacant in following addresses: 10553 Berlin bei/in Kreisfreie Stadt Berlin .
Brief profile of Twinner
Twinner© is a deeply disruptive automotive startup. Twinner© produces Digital Twinns© of cars. The quality is truly game changing that decisions can be made without ever physically seeing the car. This includes trading, insuring, financing, inspecting, valuating and moving cars. Twinner© brings transparency and trust to automotive transactions. This changes the mechanics of the entire industry. We are widely recognized as a leading industry disruptor (e.g. by PriceWaterhouseCoopers, Digital Insurance Agenda, German TV Galileo (Pro7), Autobild).  
Our clients include globally known brands from the automotive ecosystem like dealers, OEMs, marketplaces etc. We are operating in Europe and are expanding abroad. The Twinner© Group consists of over 150 team members in 4 offices (Halle/Saale, Leipzig, Berlin, Budapest). As in any modern technology company you will find an empowering, ambitious and dynamic work environment.  
Wir sind immer auf der Suche nach Talenten, die die Zukunft der Automobilbranche mitgestalten wollen und Digitalisierung leben. Jeder Mitarbeiter:in kann bei uns eigene Ideen ins Unternehmen und in Prozesse einbringen. Du hast Fragen zum Unternehmen und zu den ausgeschriebenen Positionen? Kontaktiere uns einfach. Bei Interesse freuen wir uns über Deinen Lebenslauf.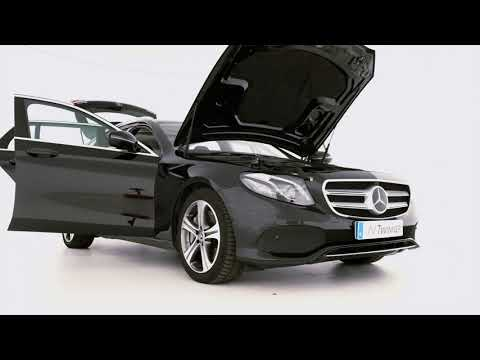 Publication date: 16-01-2023