Work & Study
Ottendorf-Okrilla bei Dresden
Bachelor (B.Eng.) Mechanical engineering/ Maschinenbau Dual (KIA) (m/w/d) - Ottendorf-Okrilla bei Dresden
Ottendorf-Okrilla

Please apply here on "MINTsax.de" with the "Apply Now" link/button at the top right.

Automatisch abgedunkelte Spiegel, funktionale Handydisplays mit Gesichtserkennung – hättest du gedacht,
dass Technologien zur Herstellung dieser Produkte in Ottendorf-Okrilla bei Dresden entwickelt werden?
Jetzt weißt du es! FHR ist besonders. Bei uns werden Vakuumanlagen zur Herstellung verschiedenster
Oberflächen entwickelt und gefertigt. Hierfür arbeiten etwa 170 clevere Köpfe zusammen, welche an der
Entstehung unserer Anlagen und Verbrauchsmaterialien beteiligt sind.
Starte dein Studium ab 1. September 2023 bei uns als:
Bachelor (B.Eng.) Mechanical engineering/ Maschinenbau Dual (KIA)
Dein Maschinenbaustudium bereitet dich darauf vor, den gesamten Prozess der
Entwicklung einer technischen Maschine aktiv mit zu begleiten. Du wirkst an der Idee
mit, erstellst Entwürfe, kalkulierst die Kosten, entwirfst das Design, konstruierst und
optimierst Geräte oder bist in der Forschung und Weiterentwicklung tätig.
Parallel absolvierst du eine integrierte Ausbildung. INFOS: www.kia-studium.de
Das erwartet dich:
Eine spannende und abwechslungsreiche Ausbildung im High-Tech-Umfeld
Raum für eigene Ideen
ausgewogener Work-Life-Balance durch flexible Arbeitszeiten
Keine Kernarbeitszeit
Attraktive Benefits:
• Jobticket
• Kantine am Standort
• betriebliche Altersvorsorge

Dein Ausbildungsrahmen:
2,5 Jahre Facharbeiterausbildung
Anschließend 3 Semester (Bachelor) oder 5 Semester (Dipl.-Ing.) Studiendauer
Vertrauensvolle Betreuung durch unsere Ausbilder im Rahmen eines Mentoring Programm (persönlicher Ansprechpartner)
Duales Studium an der Hochschule Zittau / Görlitz
Möglichkeit zur beruflichen Übernahme
Dein Know How:
Allgemeine Hochschul- oder Fachhochschulreife
Interesse an Mathematik, Physik und Technik
Strukturierte und sorgfältige Arbeitsweise sowie handwerkliches Geschick
Neugierde am Lernen und Spaß bei der Arbeit im Team
Neugierig geworden? Dann lass uns miteinander ins Gespräch kommen, wir freuen uns darauf, dich kennenzulernen.

FHR Anlagenbau GmbH
Am Hügel 2, 01458 Ottendorf-Okrilla
Tel.: 035205 520-195
Ansprechpartnerin: Maria Großmann
Maschinenbau, Studium, Ausbildung,
Bachelor
, Mechaniker, MINTsax.de, Empfehlungsbund
This Internship resp. apprenticeship as 'Bachelor (B.Eng.) Mechanical engineering/ Maschinenbau Dual (KIA) (m/w/d)' is vacant in following addresses: 01458 Ottendorf-Okrilla bei/in Bautzen in Sachsen.
Brief profile of FHR Anlagenbau GmbH
FHR ist ein mittelständisches Unternehmen, das weltweit individuelle maßgeschneiderte Systemlösungen für Vakuumbeschichtungsanlagen und Vakuumprozesstechnologie anbietet. Dabei liefern wir unseren Kunden umfassende Lösungen, wie Beratung, Anlagenentwicklung, Anlagenbau, Prozessentwicklung und den zugehörigen Service. Qualität, Kompetenz und Fairness sehen wir als wichtige Bausteine in der Zusammenarbeit mit unseren Partnern wie auch mit unseren Mitarbeitern.
Die FHR Anlagenbau wurde von einer Gruppe Dresdener Ingenieure mit langjähriger persönlicher Erfahrung in der Dünnschichttechnik 1991 gegründet und beschäftigt heute 155 Mitarbeiter am Standort Ottendorf-Okrilla vor den Toren Dresdens.
Bei uns arbeiten Sie gemeinsam mit Experten an kundenindividuellen Anlagen für Vakuumprozesstechnologie. Jede Sonderanlage ist eine Innovation. Dabei unterstützen uns Maschinenbau Konstrukteure, SPS-Programmierer, Mechaniker, Elektriker, Mechatroniker, Vertriebler, Technologen und kaufmännischen Mitarbeiter. Unsere Mitarbeiter schätzen die gute Unternehmenskultur, Familienfreundlichkeit und jederzeit fairen Umgang miteinander.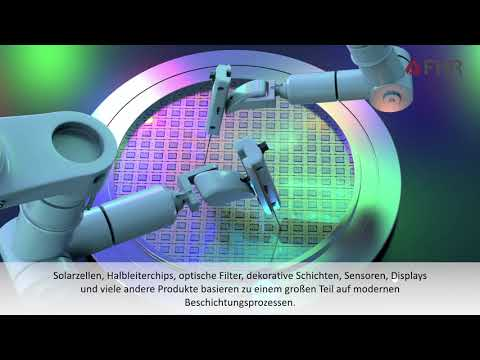 Publication date: 26-01-2023