Thesis/Abschlussarbeiten for Engineering - Bachelor/Master (m/w/d) in Freiberg
Freiberg

Please apply here on "MINTsax.de" with the "Apply Now" link/button at the top right.

Sie unterstützen die Projektteams durch Ihr spezifisches Fachwissen und werden mit eigenen Projekten betraut oder in laufende Projekte integriert. Die selbständige Lösung von komplexen Fachaufgaben gehören ebenfalls zu Ihren Aufgaben.
Ihr Einsatzort
Sie arbeiten an unserem Standort in Freiberg (Sachsen). Es ist möglich einen Teil der Aufgaben auch von zu Hause aus zu erledigen.
Ihr Profil
Ingenieurwissenschaften
Kreativität
Hohe Einsatzbereitschaft im Team
Sehr eigenständige Arbeitsweise
Unternehmerisches Denken und Handeln
Interesse und Affinität zu Natur- und Materialwissenschaftlichen Themen
Analytisches Denkvermögen
Ihre Chance
Interessiert? Wir stehen Ihnen vorab für Auskünfte gern zur Verfügung und freuen uns auf Ihre aussagekräftige Bewerbung, die Sie uns bevorzugt per E-Mail an jobs@freiberginstruments.com senden können - bitte unter Angabe Ihres frühestmöglichen Eintrittstermins.
Brief profile of Freiberg Instruments GmbH
Freiberg Instruments ist ein Technologieschmiede für Spezialmesstechnik, unter anderem mit Produkten zur elektrischen Charakterisierung von Halbleitern, Datierung von Mineralen und Spinresonanztechniken. Wir sind Grenzgänger zwischen Wissenschaft und technisch machbaren. Zu unseren Kunden auf sechs Kontinenten zählen Konzerne und Universitäten, wie die NASA, Stanford University oder Yale.
Sie haben ein Studium im Bereich Nachrichtentechnik, Elektrotechnik, Mechatronik, Informatik oder Ähnliches absolviert? Oder sind Staatlich geprüfter Elektrotechniker, Mechatroniker, Technischen Assistent und suchen eine Stelle? Bei uns arbeiten Sie an internationalen Projekten zu:
Produkten an der Grenze des physikalisch-technisch Machbaren
Vorbereitung von NASA Projekten zur Exploration Mars-Nordlandeplatz
qualitätskontrolle von Halbleitern der übernächsten Generation 450mm Silizium Wafer
Datierung archeologischer und geologischer Proben
Spezialmesstechnik für Life Science und chemische Anwendungen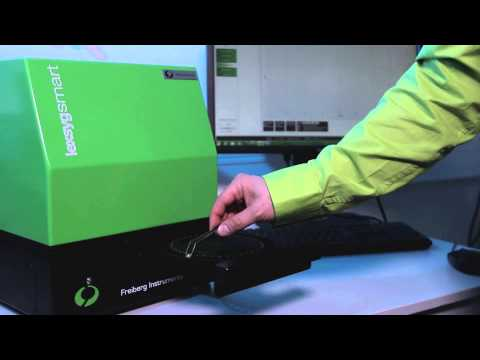 Publication date: 19-01-2017