Mit Hilfe des Empfehlungsbundes und seiner Community gelingt es uns, unsere regionale Präsenz zu stärken. Durch die Community gewinnen wir Mitarbeiter, welche frische Ideen und neue Ansätze in unser Unternehmen bringen.

SURAGUS GmbH
The German SURAGUS GmbH develops, manufactures and markets measuring and testing solutions based on eddy current testing technology. The wide and high frequency range of EddyCus systems allows the testing of very low to good conductive materials. The EddyCus testing systems are used for the characterization of coatings, fiber reinforced composites and metals, alloys, semiconductors, ceramics or plastics. EddyCus testing systems are used for serial testing, process control and quality assurance in large multinational companies, SMEs, testing laboratories and research institutes on five continents. Our customers value the multiplicity of applications, the high accuracy, user-friendly software and our fast service. SURAGUS is driven by innovation, for which the company was awarded with several innovation awards and the title "German hidden champion".
Talents wanted and opportunities
We are a young, innovative and fast growing company. For the development of novel measurement systems as well as for the solution of new and unsolved testing tasks, we are looking for dedicated employees in the field of software and electronics development, who would like to help shape our young company and realize themselves. If you are interested, we look forward to receiving your application. You can find more information on our homepage or just give us a call.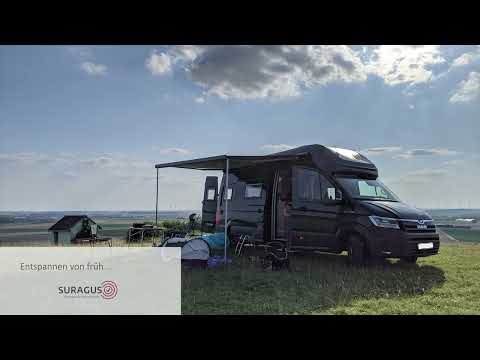 Internships and apprenticeships
Internship • Dresden • Flexible hours
11 days ago
–
SURAGUS GmbH